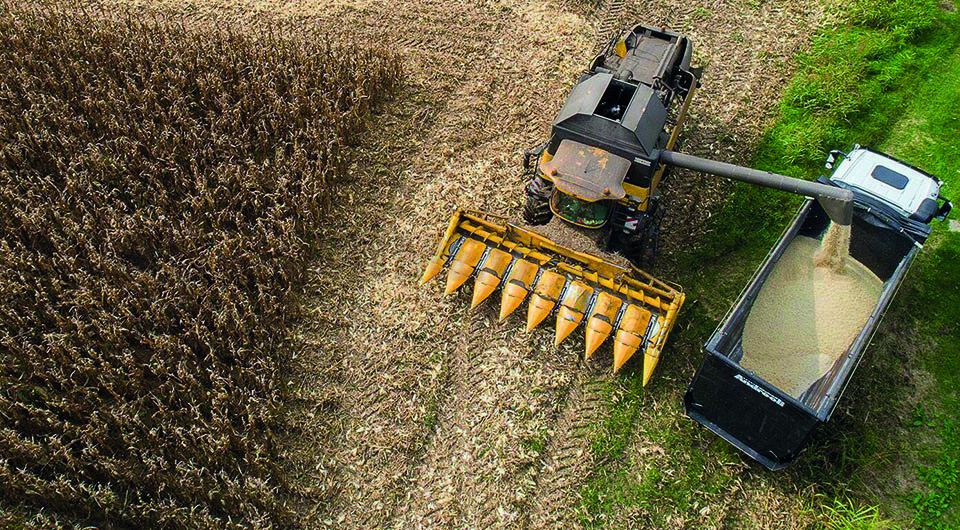 About
AGRIMEC LAMI
Specialised in the supply of machinery and technologies for agricultural use, our company offers a series of integrated services that distinguish it from the competition thanks to its ability to serve its clients professionally and efficiently.
In addition to guaranteeing organised support for the repair and supply of spare parts and accessories for new and used machinery, the work we do at our assistance centre also includes customised designs and modifications, in line with the specific customer needs
1963

The Temporin family has been in the business of combine harvesters since the early sixties with Lucino and, after his death in 1963, the work was continued by Flavio.

1965

In 1965, it was Flavio himself who signed an agreement with a well-known company in Padua dealing in agricultural and construction movement machinery (Macola Simac). This agreement led to the acquisition of a wealth of experience, to the extent that, after ten years, AGRIMECLAMI (Temporin Flavio, Leopoldo, R.I.) was established. Professionalism and specialisation in harvesting machinery, together with the personalisation of the offers, permitted the company to expand continuously.

1975

Meanwhile, in the decade 75/85 we focuses on the development and construction of cabins for NH, FAI, Jhondeere industrial, Same trattori and international constructions for the entire national market. In the following years, we focused on after-sales given the growing number of yellow combine harvesters sold by Agrimec Lami with Macola.

1978

This photo shows the national presentation of the HEWH 8000 series combine harvester.

1983

Here is a memory of the national presentation of the TF series.

1984

This is a year of a memorable trip, when we took our customers to Belgium for a business trip.

1992

In 1992, the agreement with Macola Simac was dissolved and Agrimeclami srl took control of the Veneto area.

1996

Our expansion was such that, in 1996, the company decided to increase capital and shareholders, while 1997 saw major renovation work being done and the warehouse area being extended to meet the needs our non-Veneto customers.

1998

In 1998, the company became an antenna Dealer for NEW HOLLAND division of plain harvesting machinery for Italy. This allowed NEW HOLLAND to test equipment and machinery relying on Agrimec's know-how to refine technological improvements.

An increase in the marketing of new products also coincided with the expansion of the second-hand market: in 1999, it doubled its structures, resulting in a covered area of 5,000 square metres and open area of 65,000 square metres overall.

2000

We increasingly focused on the commercialisation of used products at intercontinental level so that in 2000 www.agrimeclami.com was set up, a showcase on the world.

All our used and other online services are shown here.

2004

AGRIMECLAMI is a leading company in the sales market, an effective and dynamic partner in providing assistance seven days a week, during the harvest times of cereals, fodder and grapes. We are recognised nationally and beyond, as the tailor who creates the bespoke suit. Agrimeclami can customise the machinery following specific customer needs (see Syngenta, Kws, Repros and parcel machinery) adapting and making the most of multiple needs dictated at times by the geographical position of customers operating in towns or in inaccessible areas.

2006

Launching in 2004 and perfected in 2006, Agrimec Lami – like a tailor who creates a tailor-made suit – is able to perform various customisations to machinery in line with the specific needs of the customer and for the most significant seed companies, such as Syngenta and KWS, adapting and working to satisfy a multitude of needs dictated at times by the geographical position of customers operating in towns or in inaccessible areas.

2017

Agrimec has become a harvesting machine dealer also for the province of Mantua, as well as for all of Veneto.

2018

Today, we have decided to renew and expand our website making it more dynamic and practical, to improve and speed up contacts with our customers, thanks to the innovative spirit that has always distinguished us and with the growing desire to share experiences and projects useful for improving production work in the fields of companies that have chosen us as a technological partner. We chose brown as the predominant colour on the site because it has always represented us as being the earth and as a source of life.
Exclusive Dealer
NEW HOLLAND
New Holland is one of the leading companies for agricultural machinery in the world and number 1 in Italy. A leadership that stems from the most advanced technology, complete range, reliability and machinery performance. A position maintained over time thanks to the Client's trust in New Holland products and the services provided by the sales network, of which Agrimec Lami has been a part of since 1998 and which includes 100 dealers, 350 consultants in sales and assistance services and more than 400 authorised workshops.